Simple joys, cozy afternoons, and deep affection;
The tiny instants that, together, make you "us".
The twilight after a tropical sunset and the smell of smoky autumn leaves
and the cottage at summer's end.
Losing sense of time as hours and days drift away
in bliss with your true love.
A reassuring glance,
your evolution,
your dreams;
An intimate space known only to you and your love.
This is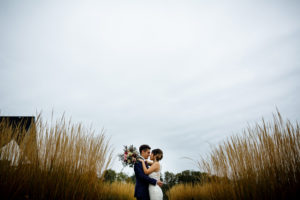 A stunning autumn wedding at Vineland Estates Winery. First look in the Barrel Room and cellar followed by an indoor ceremony in the Carriage House. Floral design by Country Basket.
Kirk exceeded our expectations with his professionalism and talent for photography. Could not have been happier that we had him photograph our engagement and wedding. He simply was the best! He made us feel really comfortable in front of the camera and gave us direction and cues in order to achieve the perfect shot. We would highly recommend him for all special event photography needs. Thank you Kirk
Kirk is really a great photographer with true passion of capturing moments. He made our day at my surprise engagement. I recommend him if you are looking for a photographer with passion, not just for a business. He made us feel very comfortable. One should hire Afterglow Images for sure.
We would recommend Afterglow to anyone and everyone! Kirk made the experience so amazing and made us both feel so comfortable. His work is breathtaking and we will definitely be using him for all of our other events !
On your wedding day, I will be the friend that shares in your afterglow — not just a camera operator. I am the sole painter of the feelings and in-between moments that happen on your day. I even capture moments that you might not get to see with your own eyes. You are trusting me to still bring tears to your eyes in twenty or thirty years, when you look back at these pictures with your children and grandchildren.
This is why I am very particular. I shoot and edit every wedding myself because your story is not like the rest; it is personal and unique. Just as the weather and the light and the people are not the same on each wedding day, no two weddings are processed the same. You are not a trend. Your love is a timeless, precious heirloom.