On your wedding day, I will be the friend that revels in your afterglow — not just a camera operator.  I find moments that you might not get to see with your own eyes. You are trusting me to still bring tears to your eyes years later, when you look back at your photos with your children and grandchildren.
I shoot and edit every wedding myself because your story is not like the rest. Just as the weather and the light and the people are not the same on each wedding day, no two weddings are processed the same. You are not a trend. Your love is timeless.
"Just wanted to let you know how AMAZING all of the pictures are! We can't believe all of the candid shots you were able to capture. Your pictures are honestly as good as a video and made us feel like we were there again. All of our friends and family can't get over how beautiful they are. You are amazing!"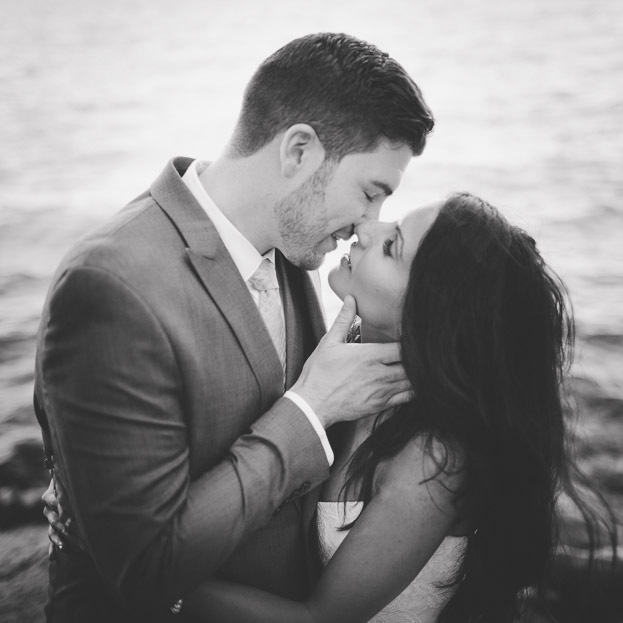 Fundamentals of Afterglow
Beautiful Images Are Made
Hiring a photographer who can capture your special day in just the right way can be one of the most important decisions you will make throughout the entire planning process. We encourage open discussion about our artistic style and your personal vision to ensure that we are a good match. Throughout your consultation, we aim to strike a balance between image goals and priorities, budgetary concerns, and creating a schedule that will allow us to meet our goals.
I say images are "made" because photographing couples is an intricate and collaborative process. My expertise is in handling the light and the equipment, but you are my inspiration. The composition is largely a product of your expressions, openness, and enthusiasm.
As much as I enjoy creative freedom, I am merely an instrument to help you express yourselves. It requires that you, the subjects, showcase your best self. This may mean that a flower crown is in order, or that a specific location is used, or that meaningful props and items are included.
Most sessions, including the wedding day, are all about you. It is important that private time be set aside for just the two of you on the day. This time will be spent in a private location so that you can express your love for each other free from distraction and observation. Feedback from our clients reveals that this valuable time alone is often the most genuine and memorable part of their day. You deserve time to savour each other on a day that is meant to celebrate you.
"I wanted to say again that we really really really love the photos. We can't thank you enough and feel so blessed by the whole experience, from being photographed by you to seeing the results to knowing that we'll have these photos to cherish forever. You really are SO good at what you do!"
3000 includes everything you need
I will always personally cover your wedding.
A full session or substitute for extra coverage.
Full wedding day coverage
Usually this is about 10 hours.
Whatever it takes to tell your story.
Highest resolution available. Currently 50MP.
Hosted on private dedicated server.
I will never lose your photos. Ever.
I feel like these should be in a magazine! Sooooo good!!!
I was worried about my family being too much but he was able to keep everyone in line
Everyone was telling me after how it looked like you were everywhere and never missed a moment.
I totally forgot you were taking pictures.
Instantly friends with everyone in the bridal party. Can't wait until the next time I will need you for pictures!
To get an idea for what a full wedding day looks like, I have included a random selection below. Click on a thumbnail to view a full day's worth of highlights.