Sunrise is a time that is experienced by relatively few. Those who wake up early (or stay up super late) know that it can be a very peaceful time of day. There are very few people around, traffic is quiet, and typically the only sound in the air is the song of birds. If you're someone who is interested in pursuing Yoga, you likely already understand the importance of a calm environment.
Here, I would like to share some images I captured while sharing a sunrise with an amazing person and yoga instructor. Kristina, the heart of Vatra Wellness, was kind enough to share some words about her experience doing a sunrise photography session and also share more details about what she does.
Hair & Makeup was provided by Emma of SouthCoast Beauty co.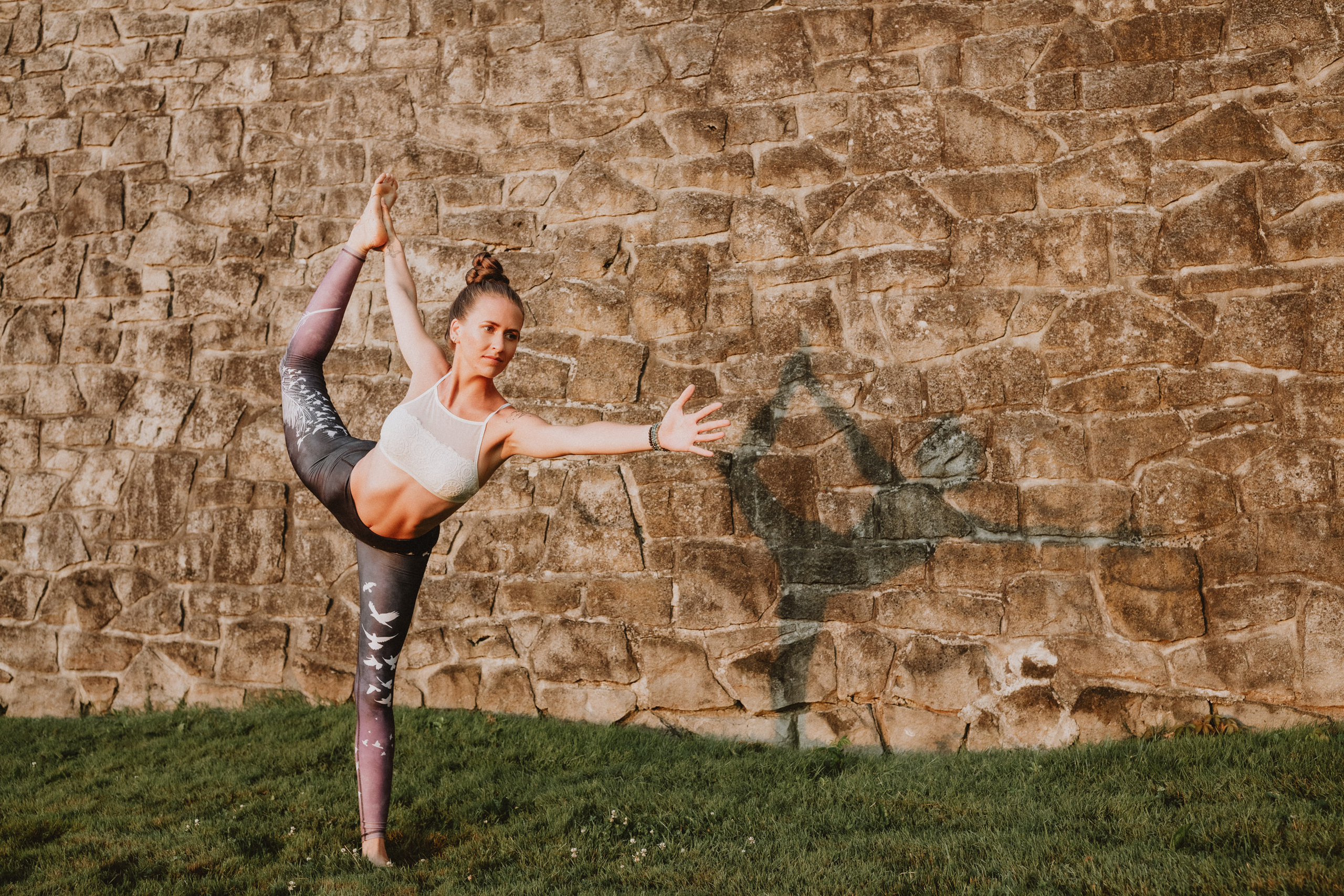 Why don't you start by sharing a little bit about how you got into Yoga?
I had dabbled in yoga sporadically for a little while. A friend of mine invited me to her studio for a couple of classes but it didn't stick. Then in January 2018 my boyfriend at the time told me he wanted to provide me with a membership style experience so that I would 1. think about him and 2. have something enjoyable to do with my time. I was in college at the time studying business marketing and I didn't really have an outlet. I chose yoga. When him and I broke up he stopped paying for my membership and so I decided to volunteer at the studio. I was still a student, and volunteering at the studio once a week provided me with a free unlimited membership. Then, in October 2019 I decided to take my practice further and become an instructor. I completed my 500-hour registered yoga training.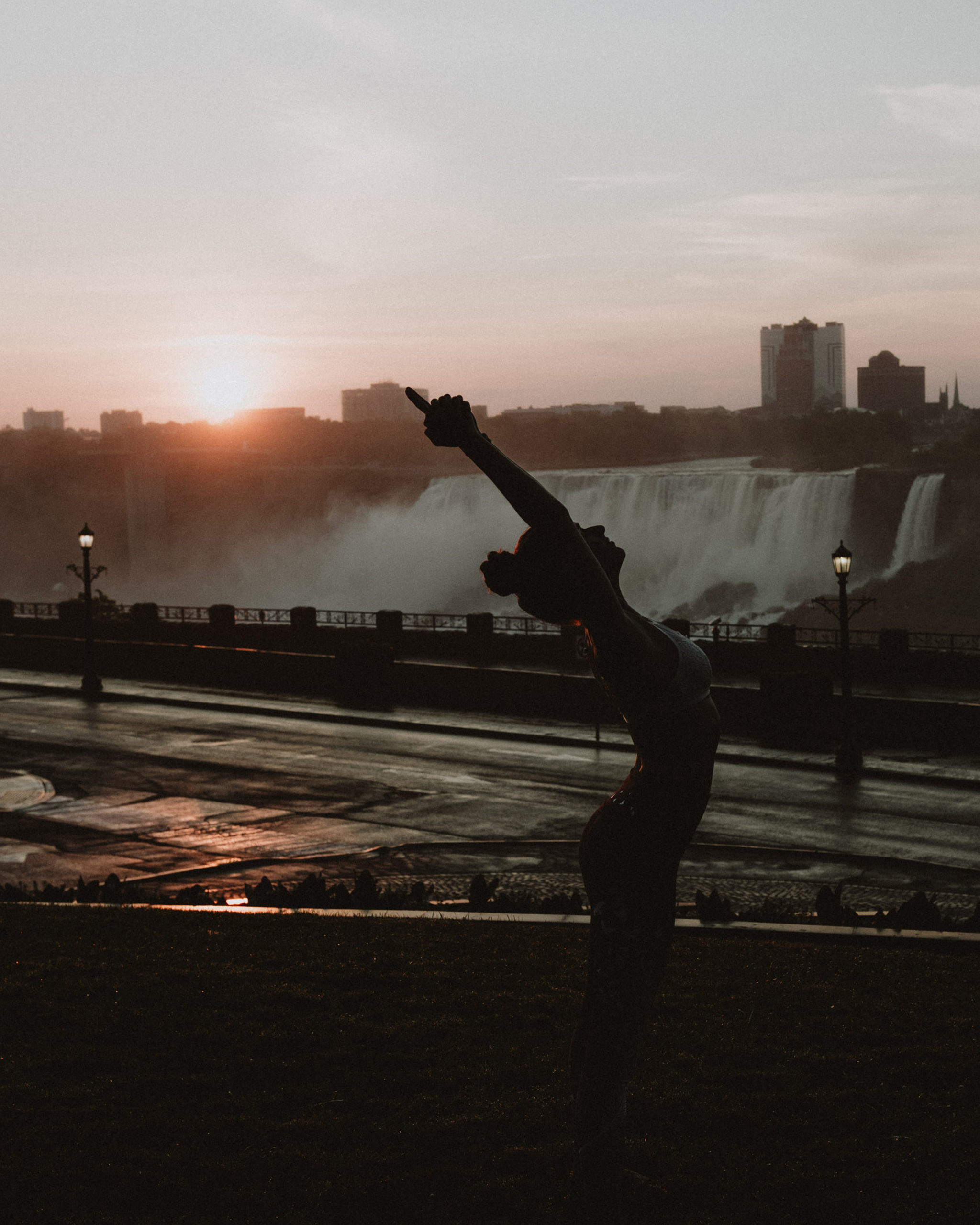 What makes yoga unique compared to other meditation practices or exercise?
It's different because it combines the mind, body and spirit into one practice. When you're moving your body through the ebbs and flows of practice it becomes a practice of self-love and gratitude. Calm mind, softened muscles, and lubricated joints do the body good.
How often do you practice?
Lately I've been practicing as often as I teach. So, I'd say about 4-5 days a week.
Do you have a preference for practicing yoga outdoors or inside?
I love both for different reasons. I love the sun beaming on my skin but don't love the sun blinding me. Being indoors provides a quiet space without distractions. They both have benefits.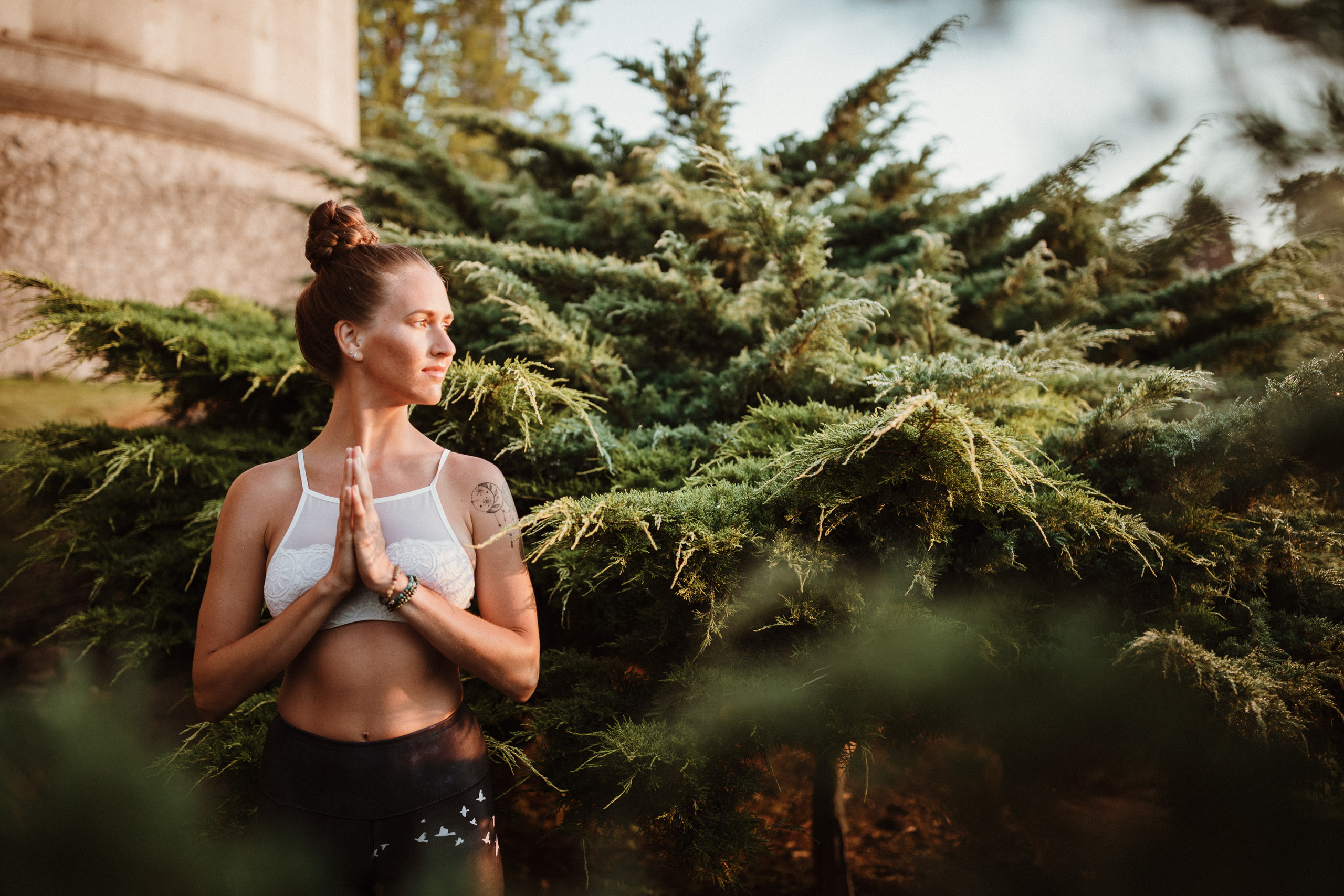 What's the first pose (or poses) you would recommend for someone new to yoga?
I wouldn't. Everyone's skeletal and muscular makeup are different and most people experience strain in different parts of their body. No body is the same. This is why I recommend chatting with your instructor before class to let them know of any injuries or pains. They'll be able to provide you with modifications to different postures to better accommodate your personal practice. I will say – trust the journey, the postures will become more easeful if you continue to practice them. When I first started practicing, I couldn't stand pigeon pose but now it's my favourite!
How do you choose a location for yoga?
Location is a tricky one. When I was instructing at studios, I would rent the studio space for private sessions. Now, I utilize a lot of outdoor spaces like parks. I also teach virtually which has had its pros and cons. Location is based on sound (is it loud, near main roads, etc) and terrain (the ground is ideally flat).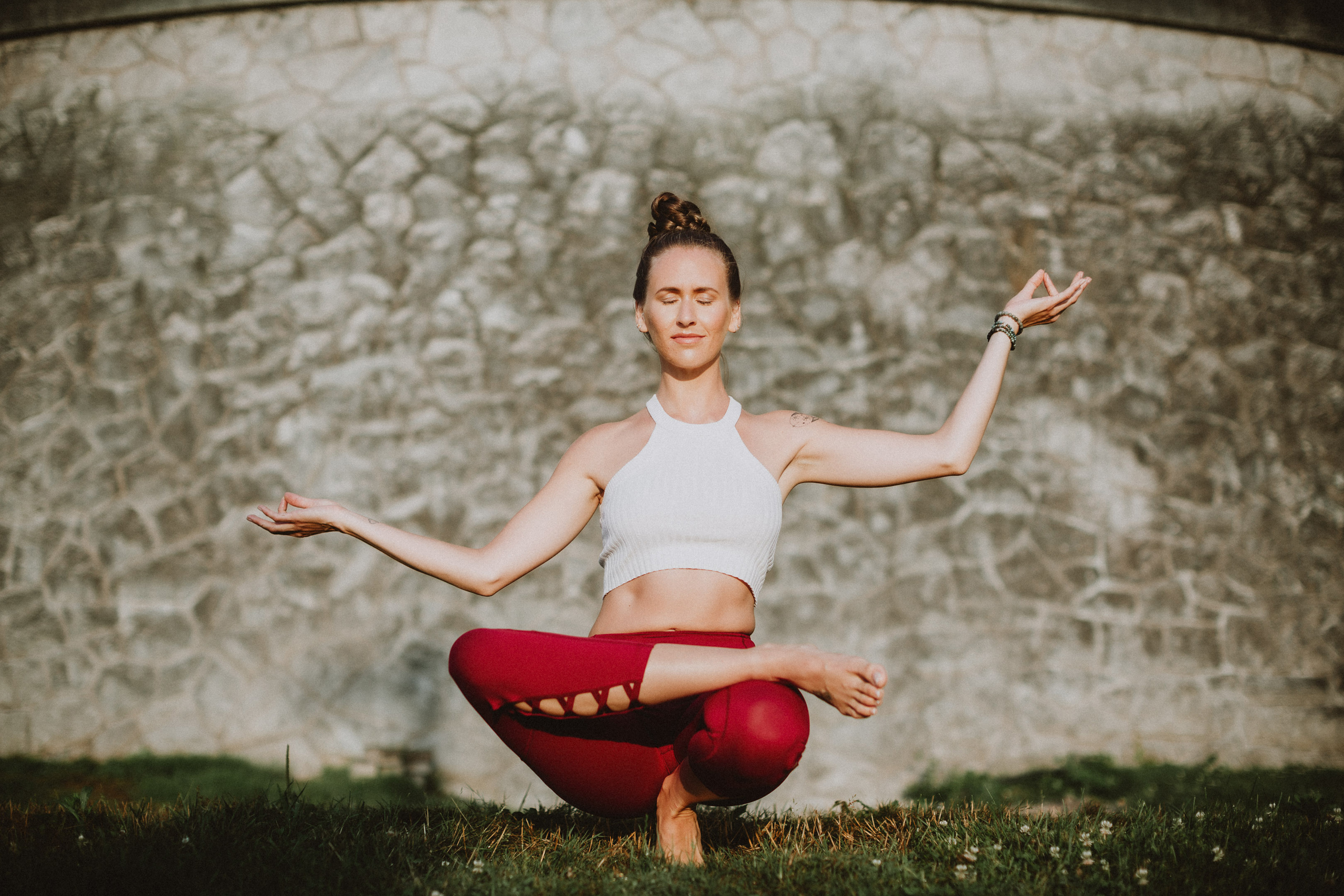 Why did you want to preserve your yoga experience in photos?
It wasn't that I wanted to preserve my yoga experience in photos per se, it was more so that I wanted to rebrand my Instagram from my modelling to yoga in order to attract more yoga clients.
What was your experience like when you were doing yoga during a photoshoot?
I have done many yoga styled shoots and I wouldn't say that I really do yoga while doing photoshoots because I am not within practice. I hope that makes sense. Holding a pose doesn't make it yoga. My mind was elsewhere and focused on the photo rather than a quiet mind. We were trying to make it for the sunrise and rushing around to the next location which isn't very yoga. I will say that I enjoyed the photoshoot because I had good company and the photos turned out stunning.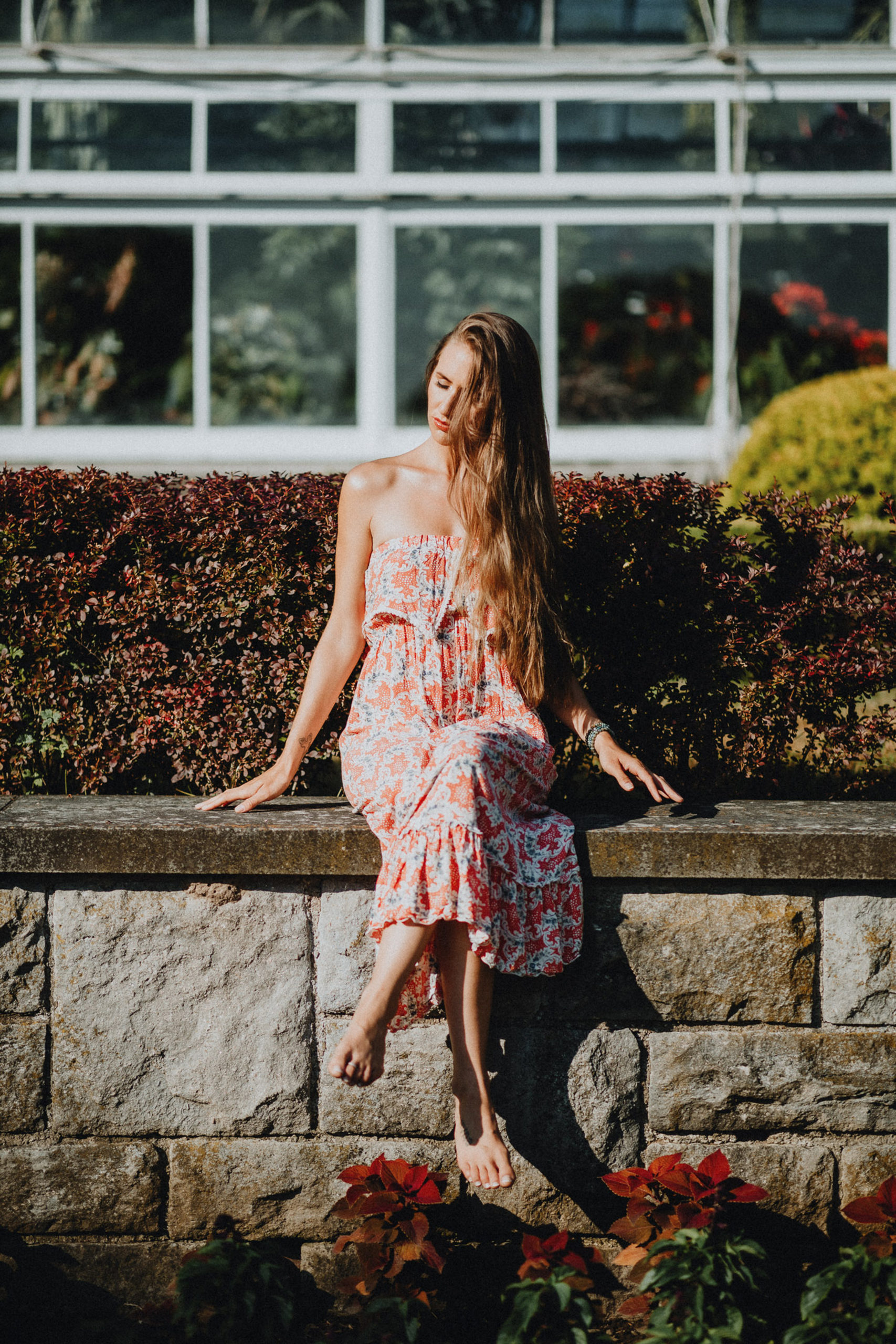 Sunrise is pretty early for a lot of people. Are you a morning person?
I am a morning person assuming I get a good sleep. I'm also a morning person when I have something to look forward to. Otherwise, not a morning person.
What drew you to doing a sunrise yoga session?
I love the colours of the sky in the morning. The warmth is just so beautiful. It's a shame that so many people miss out on it.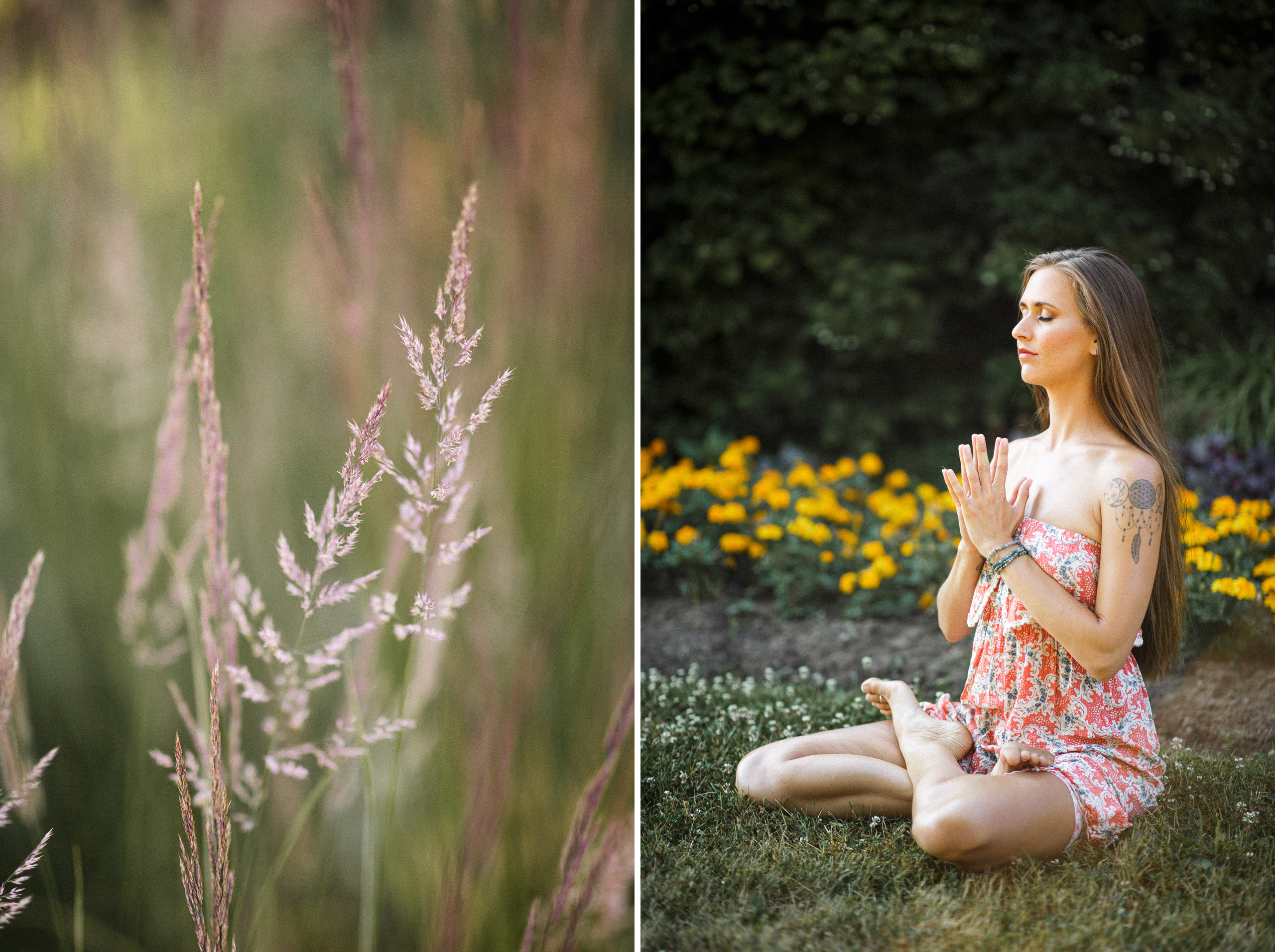 You teach yoga as well, what would you want to tell someone who is interested in incorporating yoga into their lifestyle?
Yoga is my full-time job. Best job ever!!! I would say find a yoga instructor that you click with on a personal level and hire them for classes. If hiring an instructor isn't ideal for you, I would say start with YouTube videos or yoga apps.
Are you planning to offer any outdoor classes this year?
I sure am!!!!
How do you connect with students?
I connect with studios on social media, and before and after class. We always do a check-in to see where they're at in their day and how their body feels.
We all are tired of the pandemic, but how has the pandemic affected you and your practice?
I would say it has brought me closer to my personal practice. Before the lockdowns I was only practicing in studio, but now, I practice a lot at home.
Let's end on a brighter note. What are you looking forward to in 2021?
I am looking forward to supporting small businesses and expanding my own! I'm planning to host retreats in various places across Canada and internationally!!
You can get in touch with Kristina through any of her platforms.
Booking calendar for yoga sessions
Instagram
TikTok
Twitter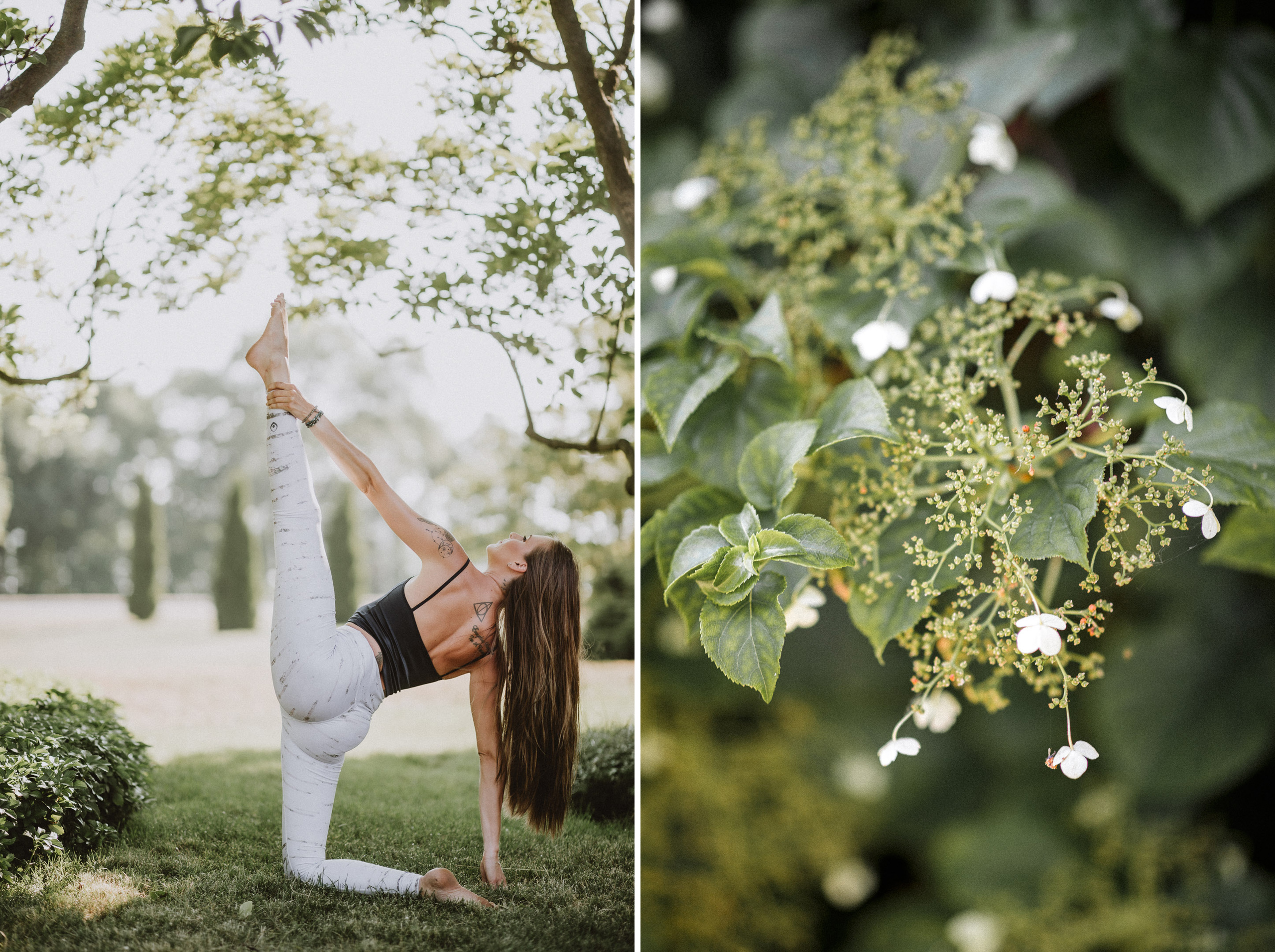 If you would like to book a photo session to capture your progress through Yoga or to celebrate any other milestone, please get in touch with me.